THIS EVENT HAS PASSED. A HUGE THANK YOU TO ALL OUR SPEAKERS, VOLUNTEERS, POSTER PRESENTERS, AND ATTENDEES!
In conjunction with the National Chemistry Week (NCW) event in October (October 16-22), this year we will celebrate with a special one-day Research Symposium "The Red Planet and The Blue Planet: Past, Present and Future" on Saturday, November 5 at the California Institute of Technology. The meeting will take place at the Beckman Institute Auditorium beside the Gene Pool and the ACS Landmark honoring Arnold Beckman.
The morning session (8:30 am to 1 pm) will feature inspiring talks highlighting many recent fascinating discoveries by distinguished scientists from different institutions (USC, JPL, and UCR) in our section. The afternoon session (2 – 4:30 pm) will be dedicated to graduate and undergraduate students' Poster Presentations of their recent research findings. Breakfast and lunch will be included.
Don't miss this signature scientific event of our section in 2022.
TICKETS:
In-Person Event: $30, $10 (students)
Virtual Event via Zoom: $10, Free (students)
Graduate and undergraduate students who are interested in participating in the Poster presentation during the afternoon session (2:00-4:30 pm) may email their title and abstracts to office@scalacs.org with cc to bbelmont@scalacs.org before 5:00 pm on Monday, October 31st, 2022. Abstracts should not exceed 250 words.  In your email, please indicate whether the presenter is a grad student or an undergraduate. All presenters must register.
SPEAKERS
Professor G. K. Surya Prakash
University of Southern California
Plenary Speaker
Title: Integrated Carbon Dioxide Capture and Conversion to Renewable Fuels and Feedstocks: The Methanol Economy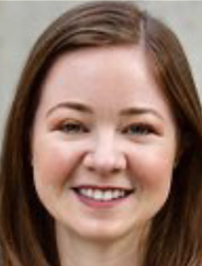 Dr. Ellen Czaplinski
Jet Propulsion Laboratory
Title: Titan in a Test Tube: Organic Cryominerals formed in the Lab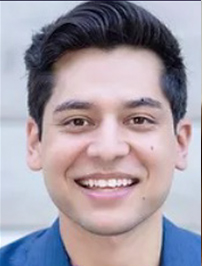 Professor Elias Picazo
University of Southern California
Title: Chemical Space through Transition Metal Catalysis
Dr. Lawrence Wade
Jet Propulsion Laboratory
Title: Search For The Signs Of Past Life On Mars: Understanding The Formation Of Jezero Crater And Chemical Alteration Of Foundational Rocks By Past Aqueous Environments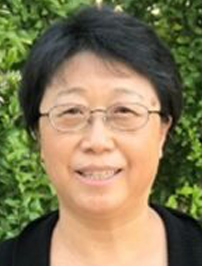 Professor Pingyun Feng
University of California, Riverside
Title: Nanoporous Materials for Energy-Related Applications
POSTER PRESENTATIONS:
There will be 14 poster presentations by graduates and undergraduates from various universities.