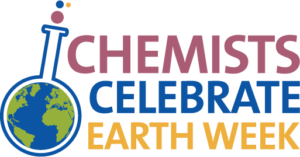 2021 CCEW Illustrated Poem Contest
Theme: Reducing Our Footprint with Chemistry
Eligibility: K-12th grade students sponsored by a local school or community group (for verification purposes).
Deadline: April 25th, 2021 at 8:59 PM Pacific Time
Rules & Submission: https://bit.ly/CCEWpoems
Local Section: Southern California
Prizes: Best in each grade category (K-2nd, 3rd-5th, 6th-8th, 9th-12th) will be awarded Professor Molenium! Winners at the local section level are qualified for the national contest (national awards are $300 for first place and $150 for second place).
Poems must be:
original work without aid or clipart
less than 40 words and easy to read
in one of the following styles: Haiku, Limerick, Ode, ABC poem, Free verse, End rhyme, and Blank verse
Judging Criteria:
Incorporation of theme
word choice and imagery
adherence to poem style
creativity and use of color
overall presentation
If illustrated poem is digital, include name of program on the entry form.
Illustrated poems become the property of ACS. Acceptance constitutes consent to use winners' names, likenesses and entries for editorial, advertising and publicity purposes.