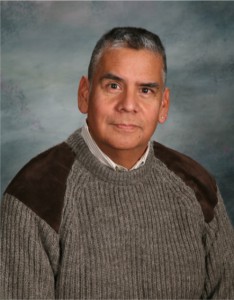 Recipient of the Paul Shin Memorial High School Teacher of the Year Award

Paul Groves
South Pasadena High School
It would not be far-fetched to call Paul Groves a legend amongst chemistry teachers. He has spent his entire career at South Pasadena High School and had a huge impact on thousands of students there. Paul studied Chemistry and Computer Science at Stanford with the idea of heading into teaching. He has from the early age of computers been a big fan of using technology in the classroom and has developed many aids to instruction over his career.
Paul is equally well known amongst his chemistry teaching colleagues as a teacher of teachers. His AP workshops have proven to be some of the most popular in California and his involvement with "Reading" the AP Chemistry test has been ongoing since 1983. He has trained thousands of AP teachers and truly had a positive effect on chemistry teaching not only in Southern California but nationwide.
Paul's influence has also helped to shape the ACS Chemistry Olympiad having served for many years as a member of the committee that oversees the examination. He has been an active writer for the Olympiad and those who know him well see his influence in the exam and can even recognize his questions.
Paul will be retiring this year after over 35 years in the classroom. Don't worry, he is not done with his endeavors, but he won't have to be at school by 8 AM anymore.
– Michael Morgan, Chair